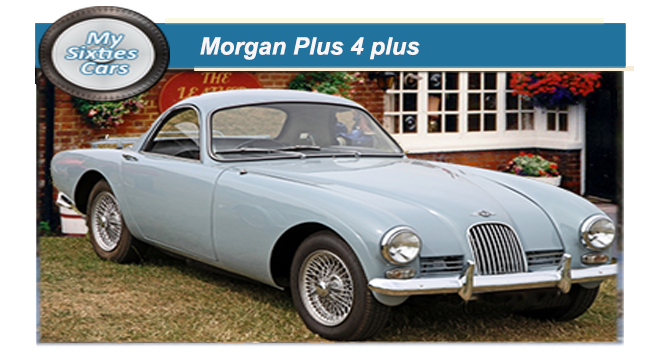 During their long history, on only a single occasion did Morgan very from their traditional (pre-war) look of two or four-seater open top sports cars.

The only exception to that well-established format came in 1963, with the introduction of the Morgan plus Four plus.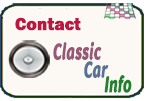 A slim "bubble top" two-seater coupe sitting on a totally unaltered Plus Four chassis, the Morgan plus four plus – four's skinny-looking top gave the coupe a distinctive, "bell-shaped," upper profile.

Powered by a 2138cc 104bhp Triumph TR4-type engine and its related four-speed gearbox, and fitted with the same rock-hard suspension as ever,  with the plus Four plus

The big difference was that this time, and this time only,  Morgan had gone  'modern,' producing a glass-fibre bodied fixed-head coupe with lines reminiscent of the recently discontinued Lotus Elite,  especially in the vehicle's elongated tail.

T
he new body sloped down dramitically towards the nose, with its headlamps thrusting forward on streamlined wings and flanking a narrow vertical central grille with small horizontally barred intakes on either side.

Unusually for a Morgan, not only did the windows wind up and down, and the windscreen was curved.
For the purists there were even exterior door handles and a separate boot in the rear.
Morgan enthusiasts, almost without exception, were horrified by the car, which they felt compromised everything Morgan stood for and was far too refined, with the model rapidly becoming a complete commercial failure with only 26 sold.

As ever in cases where bizarreness becomes a cause of scarcity, the handful of Plus 4 Plus that survived have become collector's items.