Gordon-Keeble was a "boutique" car manufacturer that rose to prominence in the glory days of the early Sixties. Despite their temporary success in the glamour and optimism of the times, Gordon-Keeble crashed and plummeted to eventual failure well before the decade was over.
During that time, the partners, John Gordon and Jim Keeble produced just a single production model, a sleek looking touring car, which they imaginatvely titled the Gordon Keeble GT.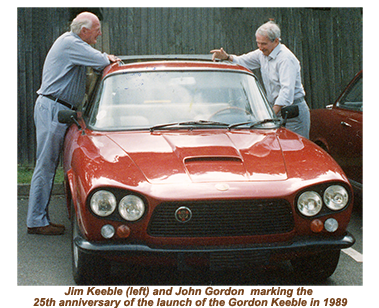 The Sixties were a period of tumultuous change for the UK car industry. During these days, anything seemed possible where a number of talented car designers and engineers got together to discover if they could cash in on the many opportunities available.
After Peerless closed its doors in 1960, Gordon and Keeble decided there was saftey in numbers and decided to form a partnership to build a car for the times.
The duo began to experiment with developing GT sports coupe, using the Peerless space-frame, powered by a V8 Chevrolet engine, with bodywork produced by Italian coachbuilders  Bertone from a design by Giorgetto Giugiaro.
Production did get underway in 1964 in the coastal city of Southampton.
From the outset Gordon Keeble was seriously undercapitalised, and it took less than a year to go bankrupt, despite encouraging sales.
The company rose rapidly from the ashes in the spring of 1965 thanks to Harold Smith and Geoffrey West, who brought had the necessary business acumen to allow the company to run on a profit-making basis.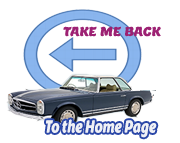 Unfortunately, things did not work out as Smith and West had hoped for and in 1968, with the UK car industry at its peak, Gordon Keeble were forced to call it quits.

During the time they were in production, the company produced around one hundred vehicles. The vast majority are reportedly still in circulation, having become much sought after collectors pieces.