Ginetta is a British manufacturer of high-performance sports cars and racing cars.
The company was founded in 1958 by the four Walklett brothers  Douglas, Trevor, Bob and Ivor, all of whom were very keen of all aspects of motor racing.
Each of the brothers had their own area of expertise and got on well with each other, factors that may well have considerably to their company's success.
Bob Walklett took care of the running of the business in his role as the managing director  Douglas,  a trained mechanical engineer handled auto-electrical development, Ivor took car of vehicle design, working in tandem with Trevor  as the stylist.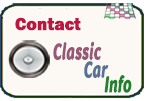 Originally established in Woodbridge, Suffolk, the Walkletts moved production to a plant in  Witham, Essex, in 1962 , later moving to larger premises in Sudbury, Suffolk , returning  to Witham  where they remained till 1974.  
According to industry folklore, the brothers named their company Ginetta after an former girlfriend of one of the brothers ( who remains unnamed.)
Ginetta has a long history of building race and production cars covering various categories, among them Grand Tourers (GTs)  and  touring cars.
The first production Ginetta was the G2, with its design based on a pre-war Wolseley Hornet. The G2 sold a creditable one hundred models, before being phased out in 1962.


Bringing in the Sixties the Walklett introduced the more stylish G4 designed to be as comfortable on the road as the track. The G4  remained in production for eight years with more than five hundred produced during that  time.  
In 1966, Ginetta phased out the G4 replacing it with the G12, which was claimed to be the first mid engined GT. On the race track, the G12  proved itself consistently,  winning events all over the UK. In 1967 Ginetta released what was to go on to become the most successful car in their history, the G15. Powered by the largely underrated Hillman Imp Engine, the G15 saw took pride of place at the UK Motor Show  at  Earls Court in 1967.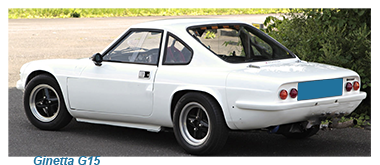 Demand for the G15 were constant at six weekly, causing the Walklett brothers to reach the decision to move to their much larger plant at  Sudbury. Although things tailed off a little, the G15 sold more than eight hundred models before going out of production in  1974.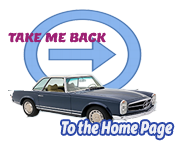 In 1989, the Walkletts made a graceful exit from the car manufacturing industry, having survived, and even prospered for more than forty years. Without the unique and interchangeable management skills of the brothers the company's fortunes began to falter and they went into liquidation.
Eventually Ginetta were bought out of liquidation by a consortium of car enthusiasts, who are still active today.