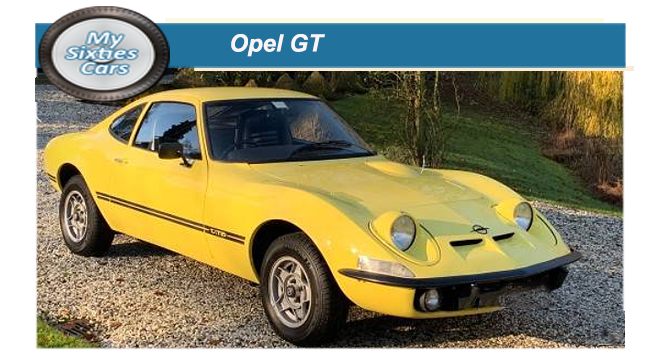 For a company that were never known for taking risks when it came to release a new model, heads must have been turning at the Paris Motor Show in 1968 when Opel took the wraps off their GT two-door hardtop. The marketi
ng team at Opel, almost apologetically, declared that this new and exotic looking GT was nothing more than a prototype as if to fill an empty corner of their stand at Paris. It soon became apparent that Opel had some serious intentions for the GT when the "prototype was once again at the Frankfort Motor Show of the same year. T he design fo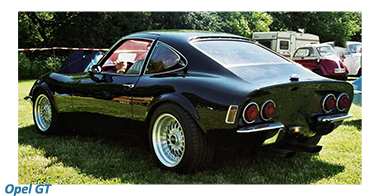 r the Opel GT originated from General Motors in Detroit, with the project headed by Clare McKichan. McKichan was one of GM's top designers, involved in the development of the some of the United States most iconic " muscle cars" of the late Fifties and early Sixties, among them the Chevrolet Corvair and Camaro.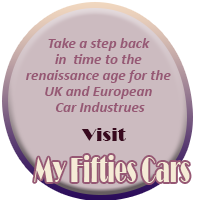 McKichan was appointed as head of Opel Styling from 1962 to 1967, with GM anxious to provide some common language between the models being developed in the US and the UK and Western Europe. After the i
nitial furore, the Opel GT project appeared to have been put on mothballs, till the model was finally put into production in 1968. Considerable use was made of components that went into the Opel Kadett B, while body production was farmed out to prominent French body part worksop, Brissonneau & Lotz

With the GT, Opel's succeeded in shaking off some of their dowdy image, producing a car that looked good and could reach an impressive speed, thanks to its aerodynamic design and lightweight. The GT's 1.9
-liter four-cylinder engine was obviously the most powerful, capable of generating a maximum of 100bhp. Despite possible misgivings, the Opel GT remained in production for around six years, selling approximately one hundred thousand models before Opel lost their sense of adventure and discontinued the model in 1973.