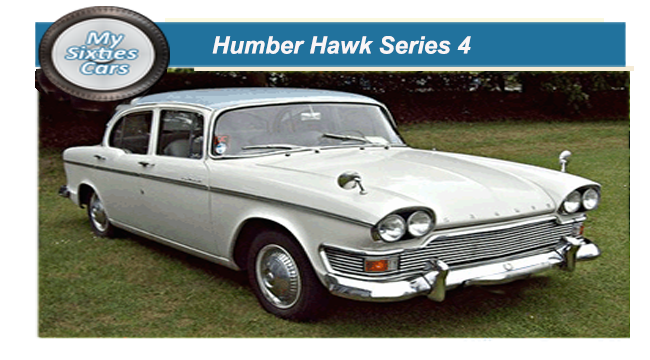 In their drive to develop a new generation of big Humbers to take them into the Sixties, Rootes commissioned an all-new unit-construction shell, which was the very first to be used behind a Humber badge

For more than a year, after its release in 1957,  the Series I-Hawk would double for duty as the basis not just for a new generation of  Hawks but also as a new Super Snipe, with Humber finding themselves way behind schedule with the release of the next generation of  Super Snipes.

N
ever slow at blowing their own trumpet, Humber placarded the Series I-Hawk as the largest car in production in the UK  at that time, although that record would not remain intact for too long, with  BMC's C-Series "Farina"  range of cars released not so long after.

The  Humber Hawk Series I's shell was a sturdy all-steel four-door saloon, with distinctive wraparound front and rear windows. 

S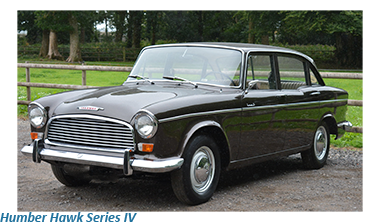 oon after the release of the saloon, a five-door estate car followed, with the first models released in October 1957.

In both the saloon and estate version of the Mark I Hawks, the result was big, spacious car,  with a distinct Mid- Atlantic look.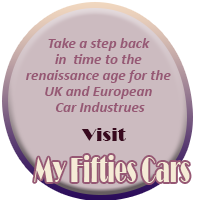 The Mark I-Hawk engine was a 2267cc overhead-lye unit capable of generating rated at 73bhp carried forward from the previous Hawk, which mated to a four-speed column change gearbox, although with no synchromesh on first. Laycock overdrive was optional, as was (until 1962) Borg Warner automatic transmission, while Drum brakes were standard.

Up until the end of the Fifties, Rootes managed to squeeze in another update of the Hawk the  Series IA took over in October 1959, with different internal gear ratios.

T
he first major update of the Sixties came in the summer of  1962, with the arrival of the  Series III which again included a  saloon and estate version.
For the private hire sector or top-level businesspeople, a limousine version was also available, butonly by special order .

Externally the single update that could be readily discerned was the Hawk's completely revamped rear window, with new widescreen surround and guttering on the front.

Mechanically the new Hawk came with overdrive, although on third and top gears only.

In respect to its " gas guzzling" abilities, the new Mark Ills shipped with a larger petrol tank, capable of holding 16 gallons ( 60 litres) instead of the previous 12.5 gallons ( 47.3 litres).

With the cost of gasoline being around the equivalent of thirty pence a gallon ( 45 cents) petrol consumption was far from an issue during the Sixties.

The Mark I was the best selling version of all the Hawks with just over 15,000 sold in the close to two years that this model was in production.

Overall, the Mark I- VI series of Humber  Hawks, in all of its versions, sold a total of 41,000 models, in the seven years it remained in production.